Look Out, DC Comics,
is here to Stay!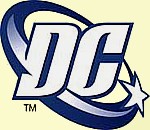 DC Comics began the 1990s Launching Vertigo and Milestone, two groundbreaking imprints. Vertigo was created for the more mature and sophisticated comic fan. And this imprint was not designed to fit with the traditional superhero-dominated mainstream comic lines. Milestone was the first line of comics starring multicultural heroes. It made its debut with the titles such as Icon, Hardware, and Static.
To further expand the breadth of their publishing line, DC-Comics acquired WildStorm Productions. This was a leading independent comics publisher with books displaying a refreshingly modern take on action/adventure superheroes.

In the early 1990s the comics industry experienced a brief boom, due in part to a combination of speculative purchasing of the books as collectibles and several new story line changes, which gained attention from the mainstream media. DC's extended story lines included the death of Superman and the crippling of Batman. This resulted in dramatically increased sales for a while, but the increases were temporary and sales dropped off as industry sales went into a major slump.
As a result, and I am sure DC-Comics always had this in mind, Superman was resurrected and even married off to Lois Lane. It was during this time period that the US Postal Service even issued a commemorative stamp to Superman. This was a first in comic book history.
DC in the 2000s
Comics sales stopped their downward plunge in sales but remained weak in the early 2000s. And DC continued to diversify its publishing activities in the hopes of reaching new markets. In March 2003 DC-Comics acquired publishing and merchandising rights to the long-running fantasy series Elfquest.The creators, Wendy and Richard Pini, had been self-publishing the series under the Warp Graphics banner.
Starting in 2004, DC began laying the groundwork for a sequel to "Crisis on Infinite Earths". DC was promising substantial changes to their "universe" to come out of it. In 2005 they published several limited series establishing increasing conflicts between the heroes of the DC Universe, with brought the events to a climax in the limited series "Infinite Crisis". At the conclusion of Infinite Crisis, all of DC's ongoing series jumped one year forward story wise, showing the medium-term consequences of that crisis and continued the story line from there.
In 2005 DC Comics launched an "All-Star" line, featuring some of DC's most famous characters, written and illustrated by popular creators. These series were intended to appeal to more casual readers, featuring familiar versions of the characters without tight continuity with the main line of books. All-Star Batman & Robin the Boy Wonder was launched in July 2005, with All-Star Superman beginning in November 2005 and All-Star Wonder Woman soon followed.
2006 has now brought DC's "52" experiment with ongoing up to date reporting by "The Daily Planet" on real world events and how they affect the DC Universe. This experiment may bear more scrutiny if you want to check it out at the DC Comics link below.
More for DC Comics Fans

To see what DC is up to today, you can visit their official site at DC Comics .
There also looks to be quite a varied assortment of all things DC at Amazon that may tickle your taste buds. Just click the image to the left. Don't stay too long though, and come back here.
If you want to keep up on the varied and interesting activities going on in the world of comic books, then feel free to sign up for my newsletter "Comics Galore" in the form below. And by all means, I would love to hear your comments and opinions on DC Comics. You can sure leave them for me at my contact page in the menu at the left. I may even be able to include them in my newsletter. I thank you ahead of time.
Dave Gieber